We are tremendously proud of what we have done for some of our great clients.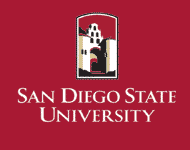 Space and Naval Warfare Systems Command( SPAWAR)
SDSU Marine & Coastal Research Institute
SDSU Greek Life Board
Alpha Gamma Delta SDSU Sorority
Gamma Phi Beta SDSU Sorority
Avalon Young-Recording Artist (American Idol Contestant)
Julianne Manalo-Recording Artist( American Idol Contestant)
Brandon Pierce & Ryan Smith-Recording Artists
Labroots.com
IntuBrite Intubation Equipment
The Secret—A Skin & Vein Laser Clinic
Oh Geez! Apparel
Keller Williams Real Estate Agent, Ally WiseCitizen
Kingston Productions-3.0 University Questions
Wellspring Non-Profit Organization
Burma Children's Medical Fund
WE WANT TO HELP YOU NEXT.
Fill out the form below and we will get back to you.